Health
No better place to look for the latest finds for fueling your body better for health, sport & life. Share your favorites too by contacting us at info@HealthyMiami.com.
Also, take advantage of special savings from HealthyMiami partners.
**************************************************
Founder: Cortland D. Joyce
Website: http://popnature.com/
Background:
Cortland D. Joyce has made the journey to South of the Border many times, but was first introduced to the classic Mexican delicacy, known as paletas, in San Diego. At a little Mexican Taqueria in Old Town that still makes their own tortillas on site, Cortland finished a delicious lunch on a hot afternoon when the owner brought him an avocado paleta that was "unlike anything I had ever put in my mouth", Cortland recalls. From that moment forward, Cortland became fascinated with this culinary delight, and began to seek out Paletas, yet never encountered them outside of the West Coast. After moving to Nashville in 1994, as an underemployed musician Cortland supplemented his income in General Contracting. After the economy slowed and construction came to a standstill, Cortland decided to follow his passion for food. Since culinary arts had been with him for many years, Cortland knew that nothing made him happier than cooking and feeding people, so that's exactly what he did! In Nashville, Cortland was reintroduced to the paleta by two lovely sisters from Guadalajara, Irma and Norma Paz, who started a popular local spot called "Las Paletas."
After recently relocating to his hometown of Miami, Cortland decided to follow his dream; PopNature- a high quality, hand crafted, locally produced, natural, organic (whenever possible), sustainable and affordable treat that anyone can enjoy, any time. Gluten free and low calorie, using no artificial colors, flavors, sweeteners, or GMO's, PopNature popsicles can also provide sugar free selections for those with dietary restrictions with a sweetener of the consumer's choice. With custom orders and flavors available at request, PopNature has something for every taste and everyone! PopNature is under Kosher supervision by Kosher Miami (KM / KDM), inspected by the Florida Department of Agriculture, and Cortland is a Certified Food Manager in the state of Florida, as well as licensed and insured. These delicious pops made from hand cut and blend seasonal fruit, purified water and unrefined sugar with an occasional, delicate addition of herbs & spices are made to bring customers a unique, fresh and adventurous pop experience. Check out ordering information and more on PopNature's site!
For Healthy Miami Followers- Pop Nature is offering 33% off an order of $60.00 or more!!(Basically $1.00 off per pop if you order twenty- can't beat that!)
Below are just a few of Pop Nature's mouth watering flavors, with nutritional information:
Café c
on Leche
Made with real Café Bustello coffee and organic half and half, this popsicle is an iced coffee in an easy-to-eat treat! A coffee house favorite, Café con Leche is a staple in Miami, but when the weather is hot there's no better way to enjoy it than frozen in a pop!
Ingredients: Coffee, Organic Half &
Half, Purified Water, Demerara Sugar
Hand made by Pop Nature LLC
www.popnature.com / 3 oz

Mango & Blackberry
This simply delicious popsicle is beautiful, and tasty! With chunks of fresh blackberries in a yellow sea of mango, this is an irresistible way to get in those fruit servings!
Mango Blackberry
Ingredients: Local Mango
Organic Blackberries, Water,
Organic Demerara Sugar
Hand made by Pop Nature LLC
www.popnature.com

Cucumber & Watermelon
Cool fresh cucumber and watermelon are the main staples in this juicy pop. There is nothing more refreshing than cucumber and watermelon in the heat, but even in the cooler months this delectable treat is both yummy, and guilt free!
Cucumber Watermelon
Ingredients: Watermelon,
Cucumber ,Purified Water,
Organic Demerara Sugar
Hand made by Pop Nature LLC
www.popnature.com / 3 oz

Coconut Lime & Chili
With organic ground cayenne chili and key lime juice, this little pop will get your taste buds going, and screaming for more! This unique and tantalizing pop is definitely not your typical dessert, and something you just have to try!
Coconut Lime & Chili
Ingredients: Organic Coconut Milk,
Organic Cayenne Pepper, Lime Juice
Purified Water, Organic Sugar
Hand made by Pop Nature LLC
786-567-8428 / 3 oz

Pineapp
le
Tangy and sweet, this succulent pineapple pop is joy on a stick. Made with fresh pineapple and organic sugar, simplicity is bliss with this tasty, fat-free treat!
Pineapple
Ingredients: Pineapple, Purified
Water, Demerara Sugar
Hand made by Pop Nature LLC
www.popnature.com / 3 oz
For more Pop Nature flavors and availabilities- click here!
---
**************************************************
SOYJOY Bars
Mailing Address: P.O. Box 9606
Mission Hills, CA 91346
Phone: 1-888-676-9569
Website: www.soyjoy.com
Looking for an all-natural snack with REAL ingredients that goes anywhere you do? You've found it in SOYJOY. SOYJOY's ingredients are whole and healthy, like real fruit and whole soy. So when you grab a SOYJOY you're getting a nutritious snack full of real, whole food goodness. Every SOYJOY® bar is baked with high-quality, non-genetically modified ground whole soy—retaining all of soy's naturally-occurring nutrients. Soy is the only plant-based source of the complete protein, and offers nutrients and all-natural energy to help get you through your day. With seven delicious flavors, there are many ways to enjoy SOYJOY – as a between-meal snack to keep energy levels steady, a healthy dessert or part of a light meal. Visit their site at www.soyjoy.com
Healthy Miami users are offered a "free shipping" code for use on the soyjoy website until November 30th! Get ordering TODAY for a GREAT & healthy Holiday gift!
---
**************************************************
Generation UCAN Drink Mix

Mailing Address:
15 Research Drive #3
Woodbridge,CT 06525
Phone: 203.397.UCAN (8226)
Toll Free: 1-866-338-1308
E-mail: info@generationucan.com

Website: http://generationucan.com/

Generation UCAN is healthy sports nutrition that helps you get the most out of your workout. UCAN's drink mix is powered by a natural, slow-burning carbohydrate called SuperStarch (derived from non-GMO corn starch) that delivers steady energy with no added sugars or stimulants by stabilizing blood sugar for 2-3 hours. SuperStarch also lets you burn more fat for fuel during and after exercise by minimizing insulin (unlike sugar and maltodextrin based sports and protein drinks). Whether you're training for the big game, pushing to PR at a local 10k, or looking for healthy energy to get you through the day, you belong with Generation UCAN!

Healthy Miami followers are in luck - just type in coupon code HEALTHYMIAMI for a 10% discount at UCAN's online store !!

Generation UCAN has had quite the media coverage, check out all of UCAN's articles and blogs here, and watch for a great video on how expert Molly Kimball, RD from WGNO news weigh in on UCAN sports drinks vs. other brand sports drinks!
---
**************************************************
Golden Millstone's ORGANIC SESAME BUTTER
Organic Sesame Butter, Peanut-Free, No Additives- Just pure Nutritious Greatness!
Sesame butter is loaded with fiber, protein, vitamins and minerals, which are missing from the average daily diet in America. With all of this nutrition and all of these health benefits, it's easy to see why sesame butter is getting so much attention from nutritionists and physicians worldwide.
Read about Golden Millstone's personal story HERE! Also check out great recipes, products, and sesame butter health news at Golden Millstone's website here!Healthy, delicious, organic, no additives, just GREATNESS! Nutrition and smiles for the whole family, grab some today and get munchin'!
---
**************************************************
Where to go..!
Whole Foods Market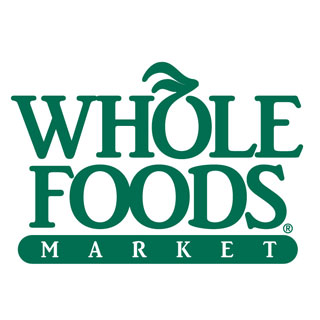 Grab great groceries, produce, prepared foods, suplements, and more at this health super haven!
Locations in Miami Area:
Coral Gables
6701 Red Road
Coral Gables, Florida
Phone: (305)421-9421
Pinecrest
11701 South Dixie Highway
Pinecrest, Florida
Phone: (305)969-5800
South Beach
1020 Alton Road
Miami Beach, Florida
Phone: (305)938-2800
Website: http://www.wholefoodsmarket.com/
The Fresh Market
Housing international coffees, fresh produce, and fine prepared foods, The Fresh Market in Coconut Grove is the place to go for high quality goods!
Coconut Grove
2640 South Bayshore Drive
Phone: 305-854-7202
Website: http://www.thefreshmarket.com/index.html