Foodie Videos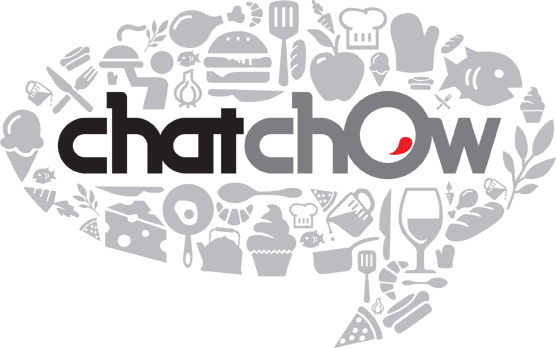 Chat Chow TV
Did you ever finish a delicious, unique meal at a restaurant and go "Man, I'd love to meet the chef who made this dish and pick their brain!" Welp, now's your chance! Thanks to Chat Chow TV, hosts from Florida, Chicago, and California are interviewing top chefs, owners, and mixologists to give you an insight into what makes them, and their dishes, so intriguing! On April 13, 2011 Chat Chow TV was launched, sharing video podcasts, lasting about 4-8 minutes, of your favorite food personalities. I, Jessica Hall (Healthy Miami Lead Ambassador) contacted Giovanny Gutierrez, Executive Producer of Chat Chow TV, to ask him a few questions about this revolutionary foodie-insight website!
Who came up with the idea of Chat Chow TV? How did you get involved and how long have you been involved in Chat Chow TV?


I thought of it up about a year and a half ago. Basically I was at a book signing with Michael Schwartz, a pretty big chef. He was one of the first to really start the movement of changing the menu every day based on local products. He came up with a cook book, and I went to go see him at a book signing. There were over 100 people there listening to Michael and asking him questions such as "Where do you buy your produce? What's your guilty pleasure? Etc." and I loved the insight! Getting to learn about the chef in that way, not getting into cooking recipes, judging, critiquing - this was a more personal insight into them and what makes chefs great. The questions like "What is your background?" or "What do you cook on first dates?" - that is what I wanted to know. That is where the idea of Chat Chow came into fruition.

Tell me a little about Chat Chow and what our Healthy Miami followers can expect to find?

It's really more for folks with an interest in food, who care about meeting the people behind the scenes. Once you see it in a more laid back and relaxed, personal way, and get to really know the chefs on that level, people actually gain more respect for the restaurants. And one appreciates what you're putting in your mouth when you meet the creators behind the dishes.

Anything else you'd like us to know about Chat Chow, what is to come?

There's also a lot of cool stuff in the pipelines coming up! There's a spin-off coming and another different product we'll be selling as part of our concept!
There you have it. Not only is Chat Chow a fun and informative website about the men, and women, behind the most highly acclaimed dishes, it's also a great way to spread the word about our country's great cuisine! Restaurants put up Chat Chow's links and interviews, which helps them create buzz about their dishes and chef's while also giving Chat Chow a larger fan base! Check out Chat Chow TV for yourself to see all of the fascinating interviews conducted by Chat Chow's talented and lively staff! Click HERE to meet the producers and hosts, and to see Chat Chow's impressive awards, including the 2012 ADDY Award, and 2012 Communicator Award! To contact the people behind Chat Chow TV and would like to suggest a restaurant, tell Chat Chow TV about your establishment, or just want to give feedback and say hello, click here! See a few of Chat Chow's great interviews below, and for a full archive, click here. Enjoy these mouth-watering segments on the country's most mouth-watering restaurants! Bon appetite!
http://player.vimeo.com/video/46039773?title=0&byline=0&portrait=0&color=D20000
JugoFresh is bringing a fresh and authentic new concept to Miami Beach that will get locals thinking outside the "juice box". The new 870 sqft. juice bar, located at 1935 West Avenue (20th Street between West Avenue and Alton Road), in the emerging Sunset Harbour neighborhood, features more than 28 cold-pressed, alive juices pressed from organic fruits and vegetables.
Suzy Batlle / Azucar Ice Cream
http://player.vimeo.com/video/44343275?title=0&byline=0&portrait=0&color=fffff
Suzy Batlle is a creative force to be reckoned with, in and out of the kitchen. She can whip up ice cream out of just about anything, make crafty seats out of old guayaberas and even lay down tiles. Most recently, she's gaining fans with her new shop, Azucar Ice Cream Company, right in the heart of Little Havana.
Felecia Hatcher / Feverish Gourmet Popsicles
http://player.vimeo.com/video/35176498?title=0&byline=0&portrait=0&color=D20000&autoplay=1
This week on Chat Chow TV, we meet Felecia Hatcher, the Chief Popsicle of Feverish Gourmet Popsicles. We chat on how Felecia "fell" into the business, some of their unique flavors (including the popular "Spiked" varieties), Felecia's TEDxMIA story and we learn about Feverish's contribution to education.
Lalo Durazo / Peacock Garden Cafe
http://player.vimeo.com/video/28983066?title=0&byline=0&portrait=0&color=D20000&autoplay=1
Lalo Durazo, Partner of Peacock Garden Cafe, Talavera and Jaguar chats with us about the history behind the beautiful space, how he got started in the restaurant business and of course… his favorite dishes at Peacock.